ANIMALS APAWTHECARY ALFALFA / YUCCA BLEND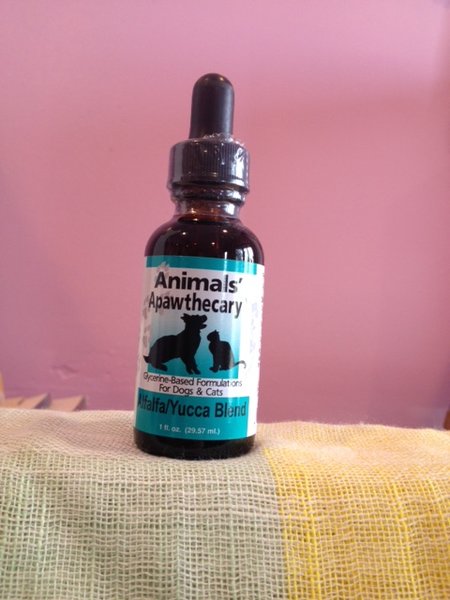 1 oz bottle
Contains Alfalfa, Yucca Root, Burdock, Licorice and Shepherds Purse in a vegetable glycerine and water base.
Indications: (for cats and dogs) Arthritis and other rheumatoid conditions which are accompanied by pain, swelling, or stiffness of the joints. Also good for recovery from joint injuries.
DO NOT USE IN ANIMALS WITH PRE-EXISTING BLOOD CLOTTING DISORDERS, IN PREGNANT ANIMALS, OR IN THE PRESENCE OF FLUID RETENTION DISORDERS.