DIGESTIVE TEA - ANTISPASMODIC AND CALMING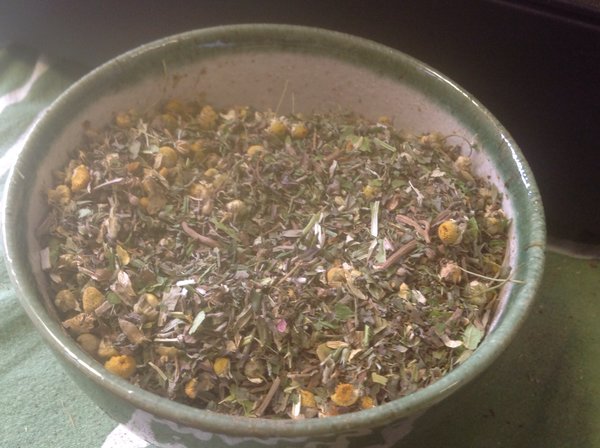 DO YOU SOMETIMES FEEL UNCOMFORTABLE AFTER EATING, OR DO YOU HOLD TENSION IN YOUR GUT? THIS TEA CONTAINS HERBS THAT CAN HELP RELAX AND CALM YOU AND YOUR DIGESTIVE TRACT. VERY TASTY, TOO.
CHAMOMILE, VALERIAN, LEMON BALM, PEPPERMINT, HOLY BASIL, CATNIP, SCULLCAP - ALL ORGANIC.
PRICE IS FOR A LIITTLE OVER 1 OZ. DISCOUNTS START AT 2 OZ.