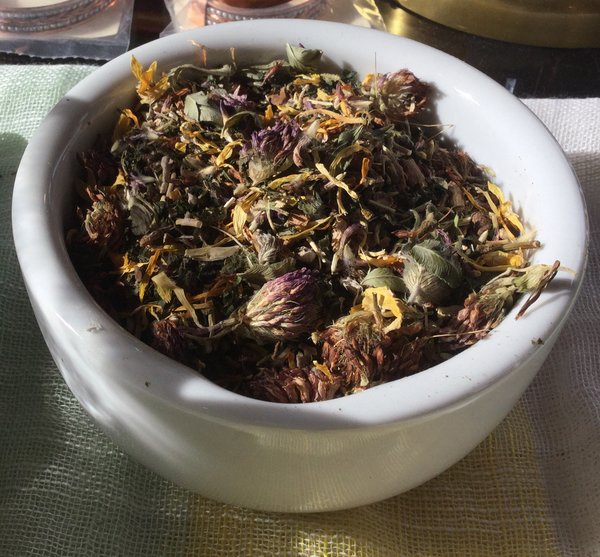 HERBS IN THIS BLEND SUPPORT ELIMINATORY CHANNELS OF THE BODY LIKE LIVER, LYMPH AND SKIN.
CONTAINS: BURDOCK RT, SARDSAPARILLA RT, DANDELIOON RT, OREGON GRAPE RT, NETTLES LEAF, REDCLOVER BLOSSOMS, CALENDULA FLOWERS, AND CINNAMON BARK.
Consult with a physician before use if pregnant, nursing, on blood thinners or other pharmaceuticals or if you have a serious health condition.