RAKU SMALL WALL ART - 2 inch Tile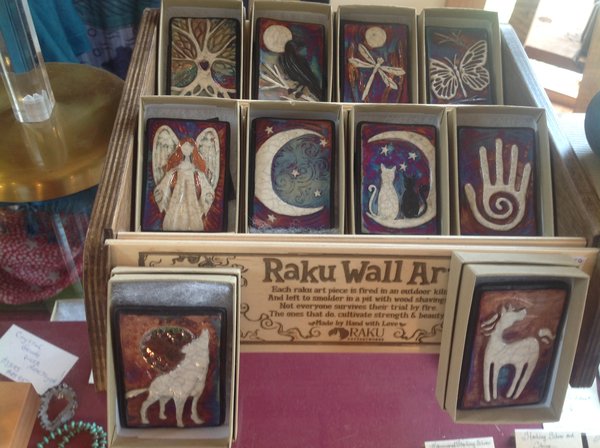 Handmade Raku Tiles decorated in assorted glazes with copper gloss, copper matte, crackle and smoke black. Each tile has a magnet and a loop for hanging on walls. These 2 x 1.5 inch tiles include story card and come in a gift box.
PLEASE SPECIFY STYLE YOU ARE SELECTING.