ROOTS TO THE RESCUE - DEEP IMMUNE SUPPORT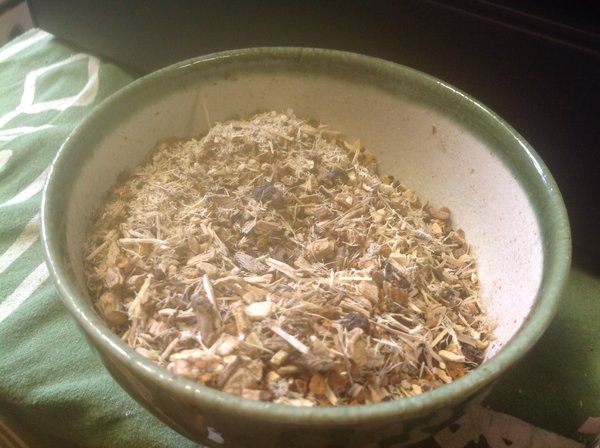 CONTAINS HERBAL SUPPORT FOR THE IMMUNE AND ENDOCRINE SYSTEMS.
CODONOPSIS RT, CHAGA MUSHROOM, ASTRAGALUS RT, SCHISANDRA BERRIES, ELEUTHERO ROOT, BURDOCK ROOT, DANDELION ROOT, CINNAMON BARK, GINGER ROOT, LICORICE ROOT
DO NOT TAKE IF YOU HAVE A MUSHROOM ALLERGY, GALL BLADDER OR BILE DUCT OBSTRUCTION. USE CAUTIOUSLY IF YOU HAVE HIGH BLOOD PRESSURE, THOUGH THERE IS A VERY SMALL AMOUNT OF LICORICE ROOT IN THE FORMULA.